Celebrating an Anniversary, News of the Past Professional gives the opportunity to do it in a brand new way with Anniversary Milestones.
The following pictures show how the process works.
First you enter the name or names of those having an anniversary followed by the date of merrage or other anniversary worthy date. After that choose a print template, then click the milestone button.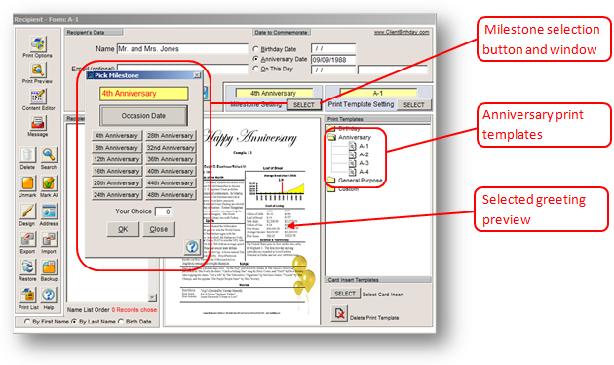 This next picture is News of the Past Professional's typical anniversary greeting with anniversary milestone applied.