News of the Past Professional includes a full featured client database with label printing option. The following windows give you a preview of that function.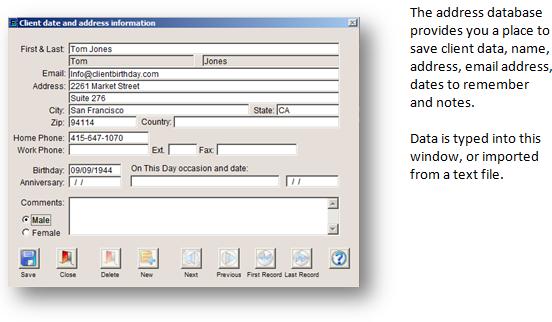 When printing labels, resume printing where the last print job ended.

Just before completing the label print job, you have a chance to preview the addresses.