Greeting certificate size - 8 1/2 x 11 inches
When honoring your clients, family and friends on their special occasions, consider printing software information onto colorful greeting ceretificates. It is an inexpensive way to add excitement to their special day. Several greeting certificates offer matching envelopes. To help you picture how News of the Past and CardWare information looks printed on greeting certificates, please see our Printed Samples page.
Place Orders
New Low Price $13.95 (100 sheets per pack)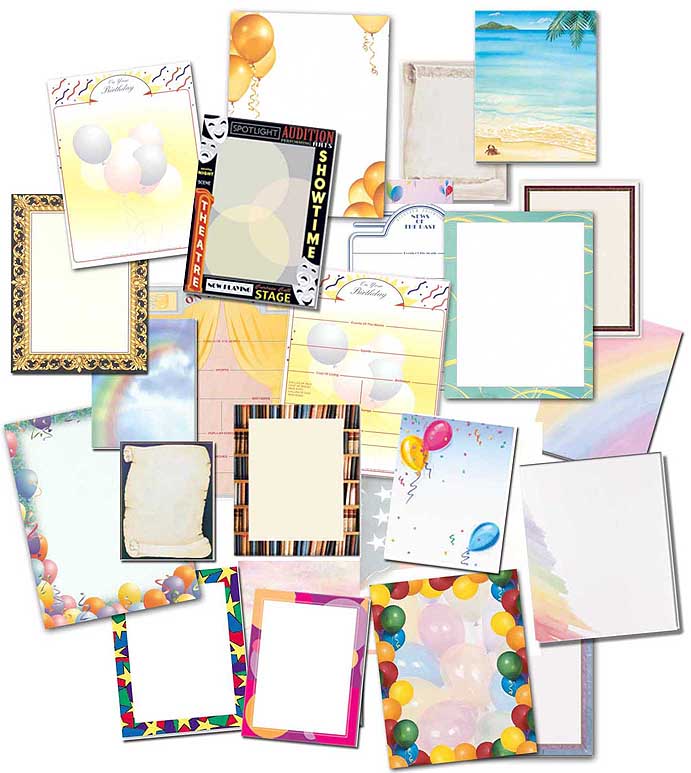 Contact Information
Order Status and Pre-Sales Questions
Visit our FAQ for quick answers to common questions
Technical Support>>
Fax # (415) 647-7876
Payment Methods
Credit cards accepted - Visa, American Express, Master Card, Discover.
We also accept personal or business checks, money orders and purchase orders.
Shipping
We ship UPS ground delivery unless otherwise specified
Mailing Address
Spectrum Unlimited LLC
2261 Market Street # 276
San Francisco California 94114
USA
Manufacturer Spectrum Unlimited LLC # (415) 647-1070
M-F 10:00 to 5:00 Pacific Time
Distributor (888) 359-8412 (outside of the United States +1-952-253-8400)
Our E-mail address is support@ClientBirthday.com